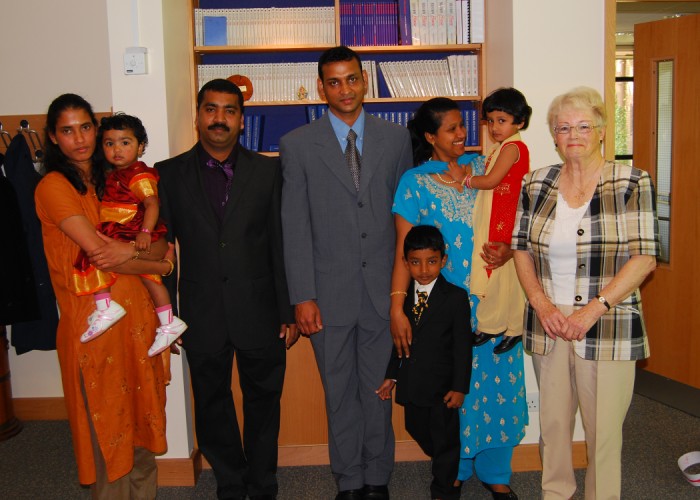 Sunday 17th May was a wonderful celebration for our church family when five new members were welcomed by transfer from other churches.
Mrs Meg Nicholson has joined us from the Methodist Church in Fleet. Saju Kadeckal Matthew and Mary Saju Matthew have come from the Indian Jacobite Church, and Sisan Chacko and Susy John from the Indian Orthodox Church.
Both Indian families originate from Kerala ('the Land of Coconuts') in South West India – a land of great natural beauty, and very fertile. We heard that the official language of Kerala is Malayalam, and Mary enthralled the congregation by singing a hymn of praise in her native tongue.
After the service we were invited to share refreshments which included samosas and bhajees, as well as more traditional celebratory cakes provided by Meg.
We are looking forward to being challenged and uplifted by the contributions of our new members to our church life.
See the Gallery for more photos from this happy day.