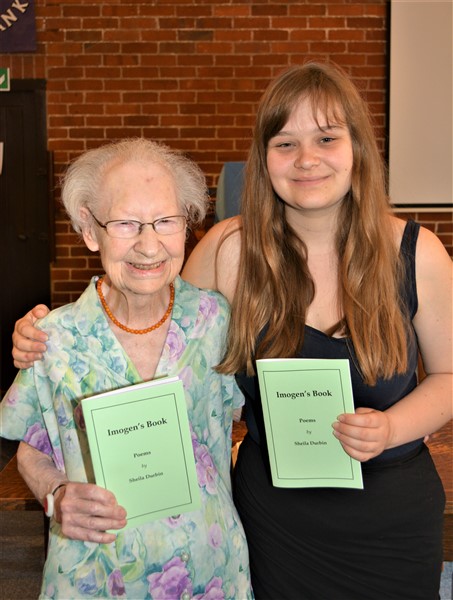 Imogen Russell is a second year student at Farnborough Sixth Form College, and a member of the team at Fleet Centre for Volunteering.  She has recently been helping church member Sheila Durbin to produce a digital copy of all her poems, many of which were written in hasty scribbles, often fast-fading.
The collaboration soon became a valued friendship, resulting in a new anthology of Sheila's poems: 'Imogen's Book'.  Half of the poems selected have been chosen by Imogen and half by Sheila and so, as Sheila writes, "here you have the choice of someone under twenty and someone over ninety."
Sheila writes sensitively and evocatively about the beauty of our natural world and what it tells us of the Divine Creator.
The Guardian
As I walked out in Springtime,
I saw a little hill
And the tall trees arched above the hill
And the soft clouds curled above the trees
And the sun shone down on this fair scene still
And the bright-winged Spirit watched over all these.
© Sheila Durbin
To obtain a copy of 'Imogen's Book', please contact the Church Office, 01252 623629 (ansaphone) or email: Church Office.