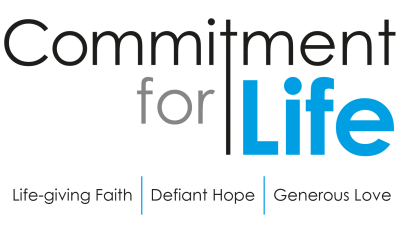 Commitment for Life (CforL) is the United Reformed Church's main global justice programme.

It is the recommended way for local United Reformed Churches to support Christian Aid and Global Justice Now (formerly WDM).  Through committed giving, prayer and solidarity, CforL supports the work of our four partner countries/regions: Bangladesh, Central America, Israel and the occupied Palestinian territory, and Zimbabwe.

Money raised for Commitment for Life is divided:
75% to Christian Aid to be divided equally between the four partner countries/regions (so allowing Christian Aid to make long-term plans for those countries), while the local church focuses and raises awareness for one particular partner;
5% to Global Justice Now (formerly WDM) for advocacy and campaigning;
20% for advocacy, administration and grants.
In addition to specific work via CforL, Fleet URC supports wider work with Christian Aid and Fairtrade fundraising, campaigning, and prayers throughout the year.
For more information, visit the Commitment for Life website.
(Photo credit: Christian Aid/Hannah Richards)